A significant proportion of funds raised from the upcoming James Forrest Testimonial Match will go to two charities, Kilbryde Hospice and Celtic FC Foundation.
The match, which is sponsored by JH Civil Engineering, takes place this Tuesday August 1, 2023 (KO: 7:30pm) and will be Brendan Rodgers' first game back at Celtic Park since returning as manager.
And as supporters get set to pay homage to our longest serving player, James has decided that two charities close to his heart will benefit from the match.
The first of those charities Kilbryde Hospice, an organisation based in East Kilbride who provide palliative care and support to patients and families of patients with life-limiting illnesses.
Celtic have enjoyed a great relationship with Kilbryde Hospice over the years, with the charity benefiting from various fundraisers and events including An Evening with Brendan Rodgers in 2017, Scott Brown's Testimonial in 2018, and a great number of fundraising walks organised alongside Celtic FC Foundation. Lisbon Lion, Bertie Auld, was also an ambassador of the charity, regularly spending quality time with patients and their families.
Lesley Wiggins, Fundraising and Commercial Manager at Kilbryde Hospice said: "We are truly grateful to Celtic Football Club, James Forrest and the testimonial committee for choosing Kilbryde as a beneficiary of this amazing event.
"The rising cost of living has led to the hospice being called on to raise more money than ever before, to continue to provide care and support services to terminally ill patients and their families."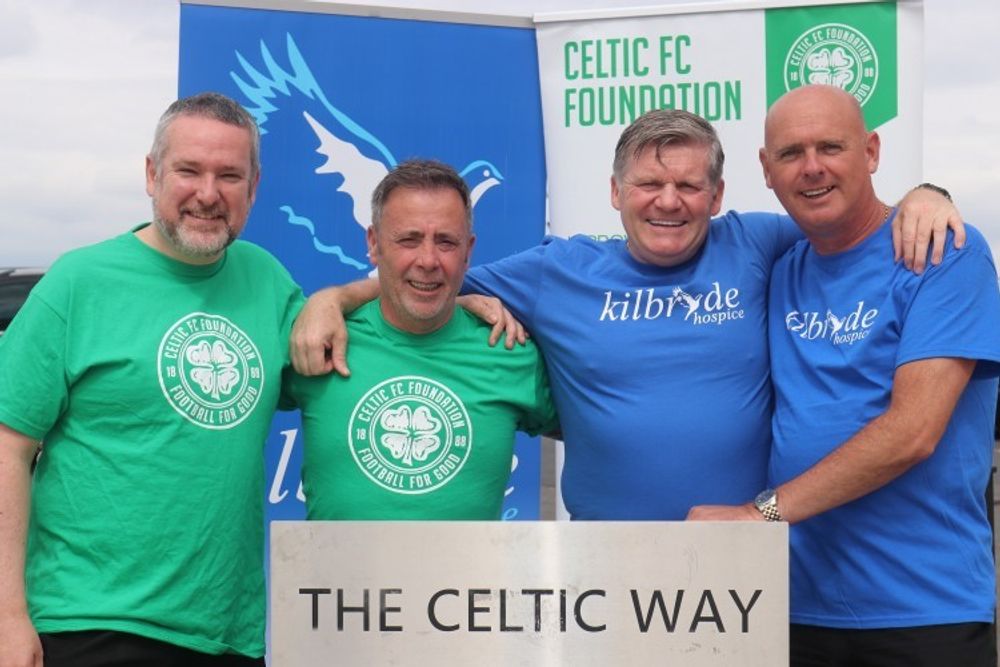 The second organisation benefiting from the match is the club's charitable arm, Celtic FC Foundation. The Foundation's ethos is typified by a determination to create opportunities for society's most vulnerable and marginalised groups – principally, addressing root causes of poverty by equipping individuals with the tools and means to reverse inequality.
Celtic FC Foundation do this through the delivery of a series of key needs-led projects, which are funded through several grants and awards, together with a calendar of fundraising events and initiatives at home and internationally – thanks in no small part to the commitment of the worldwide Celtic support who continue to back their campaigns.
Since its creation, the Foundation has raised over £32m and been involved in more educational, community, and charitable work than at any time in the Club's history. Such work is a measure of the Club's commitment to the charitable principles, which were the motivation for our founding fathers.
Tony Hamilton, Chief Executive of Celtic FC Foundation, said: "We are exceptionally grateful to James for making such a significant contribution towards the Foundation.
"James exemplifies everything that is good about our football club. He's a one-club man and has been an exceptional talent, and all of us wish him well for this very special match against Athletic Club."
On Tuesday, supporters will pay tribute to one of the most decorated Celts of all-time, a one-club man who has served Celtic FC with distinction for more than 20 years as a young and senior player. And by attending the match, you are also helping to change lives, thanks to the great work of both Kilbryde Hospice and Celtic FC Foundation.
James Forrest Testimonial Match, Celtic v Athletic Club, Tuesday, August 1 (KO: 7.30pm)