As the sun set in the Finnish city of Rovaniemi, 16 courageous volunteers completed Celtic FC Foundation's inaugural Arctic Trek on Sunday evening.
And, together, they have raised a phenomenal total in excess of £67K, with fundraising still ongoing.
Led by an experienced trekking team, the group set off early on Friday morning for what proved to be a gruelling first day, as a planned 28km became 30km due to the conditions.
The first half of Day 1 was relatively straightforward as volunteers spent the majority of the morning trekking – complete with pulks – across a frozen river.
However, the afternoon/evening session was a much greater challenge with lengthy inclines through deep snow, culminating in an exceptionally difficult period in the dark, negotiating large sections of overflow on a frozen lake.
The group arrived in camp exhausted but relieved and then faced the task of staying warm around the camp fire, and setting up their mats and sleeping bags for the night, in the tents provided.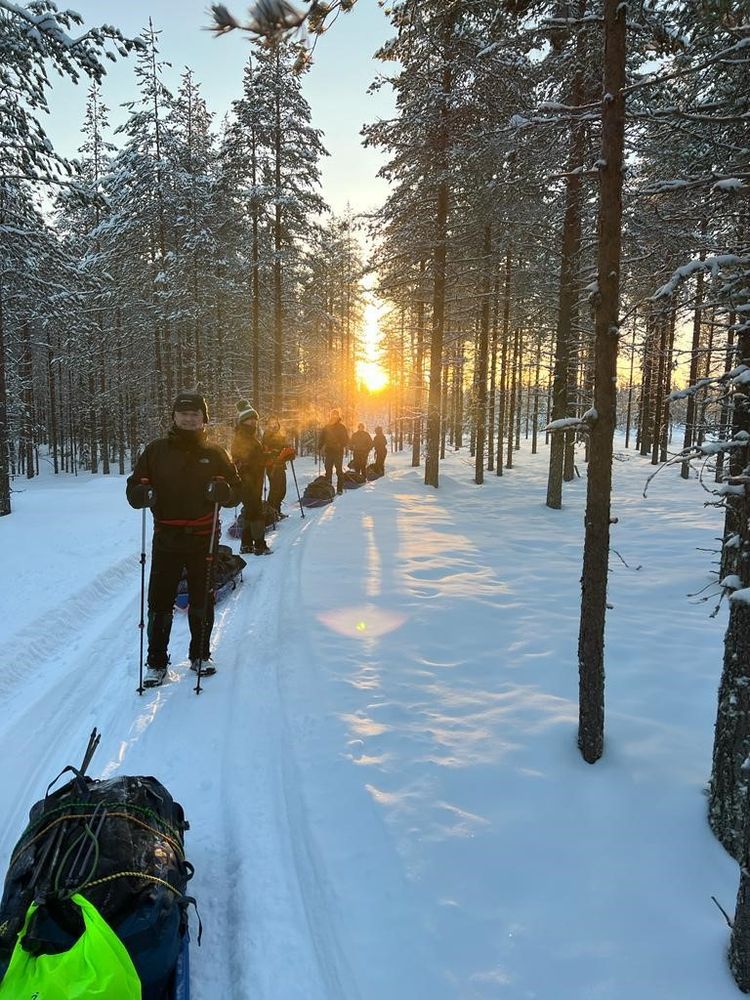 Saturday – Day 2 – saw our trekkers embark on a 22km stretch of glorious white wilderness, as they trailed through forests, again with the challenge of inclines and thick snow. The final 4-5km distance proved to be one of the toughest elements of the Trek for most volunteers – under a beautiful clear sky, with a continuous climb in the dark, in exceptionally challenging conditions to reach camp. By that point, the temperature had plummeted to around -20 degrees so the group set up their sleeping bags just after dinner.
On the final day – Sunday – the 16 volunteers were cold and weary but desperate to complete the extreme challenge successfully. They set off from camp early, for the final 15km stretch and again faced energy-zapping conditions in the deep snow. However, after a huge test of their mental and physical strength and determination, every one of them crossed the finish line.
The camaraderie within the group was wonderful to behold, as each supported, encouraged and laughed with their fellow volunteers for the duration. A shared and completely unique experience that will ensure friendships for life have been formed.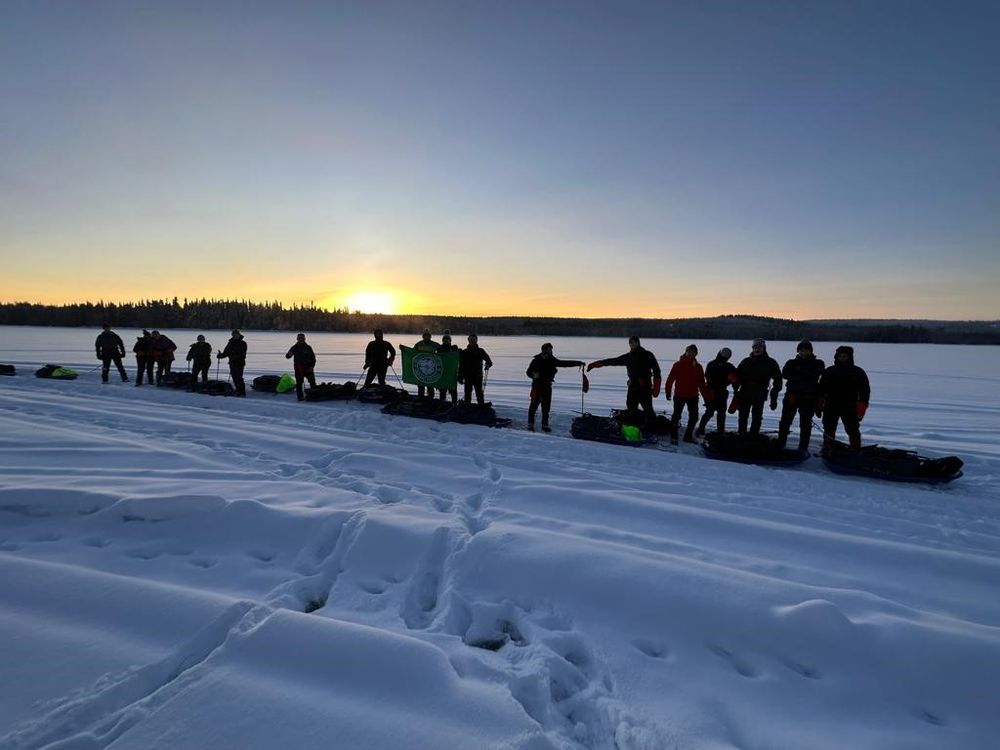 We would like to thank all 16 volunteers for their wonderful commitment, dedication, perseverance and support of Celtic FC Foundation:
David Blackmore
Tom Boyd (our legendary Club Ambassador and former captain)
Mark Cameron (Foundation Trustee)
Tracy Flynn
Roddy Igoe
Mark Lappin
Paul MacFarlane
Jane Maguire (Foundation Head of Income)
Stephen McGee
Kevin Melia
Ken Simpson
Riley Simpson
Kate Walker
Kenny Walker
Paul Walker
Laura Williams (Foundation Trustee)
We also offer thanks all of those who have supported them to reach the incredible fundraising total of over £67K. If you'd like to get behind their efforts, you can still make a donation HERE
We hope our wonderful 16 are now enjoying some well-deserved rest and relaxation. We are so proud of you.