Over the past two days, Celtic FC Foundation partnered up with Islamic Relief UK to help distribute 500 essential food packs to vulnerable individuals and families across Scotland.
This year continues to see the cost of living crisis pushing families into poverty and Scotland has seen an alarming rise in food insecurity and the need for financial assistance, fuelling the need for food banks across the city.
It is now the third year running that the two organisations have worked together, with volunteers packing boxes of essentials at the Gateway Church in Bridgeton – close to Celtic Park.
The food packs will be distributed to 12 local organisations and local schools, with St Anne's, Dalmarnock and Riverbank Primaries amongst others. The packs contain various items including tinned vegetables, tinned soup and biscuits, alongside a £15 ASDA voucher.
Islamic Relief UK and Celtic FC Foundation are ensuring that the essentials will provide vulnerable people across all communities in Glasgow a more comfortable Easter holiday.
Both organisations recognise that many people are currently going through challenging times as the ongoing cost of living crisis continues to put a strain on household budgets across the country.
Tony Hamilton, Celtic FC Foundation Chief Executive, said: "Islamic Relief UK share our values and we are very happy to work with them once more on this initiative.
"People in our communities will benefit greatly from this and we'd like to thank Islamic Relief UK for facilitating this. This is who we are as an organisation and our aim is to be available for people when it's needed.
"Thank you to everyone who has supported Celtic FC Foundation recently."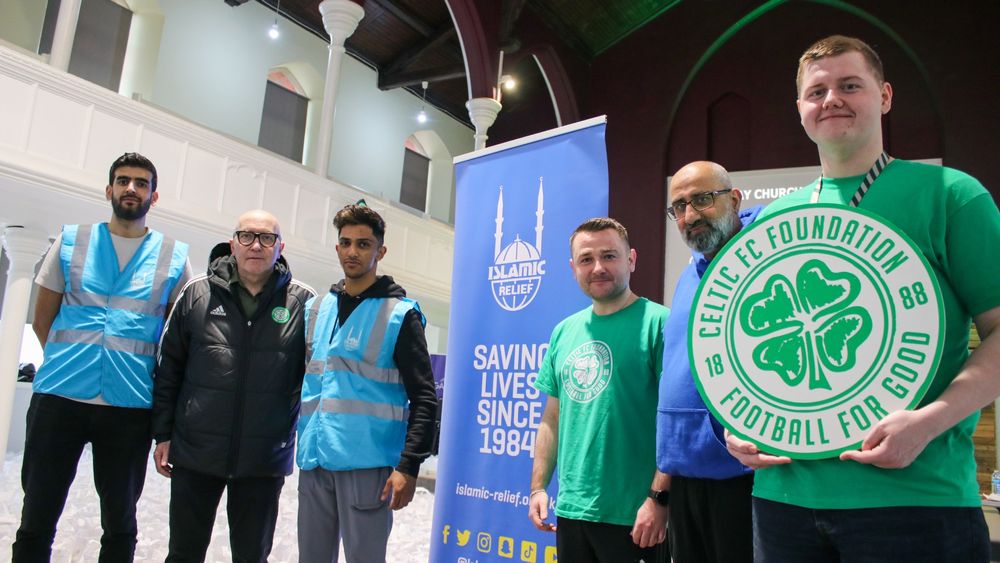 Nadeem Baqir, Regional Community Fundraising Manager, Islamic Relief UK said: "We are proud to team up with Celtic FC Foundation to help some of the most vulnerable families in Scotland put a meal on the table.
"Food banks are working tirelessly to provide help as the cost of living crisis escalates and it is inspiring to see the efforts of football clubs across the nation.
"We thank the staff and volunteers at Celtic FC for embodying the spirit of community and providing a lifeline to those in need."
For further details on Celtic FC Foundation activities, please email [email protected] and we will respond to you as soon as we possibly can.