Celtic FC Foundation, in partnership with the Billy McNeill Commemoration, recently launched a brand new fundraising event – 'In the Footsteps of Cesar' – paying tribute to the legendary Celtic captain.
The event will take place on the morning of bank holiday Monday, May 29, 2023 and will see supporters walk from the Billy McNeill statue at the bottom of the Celtic Way, to the newly erected statue of Cesar in his hometown of Bellshill.
Getting behind the event are members of Billy's family, who will be taking part in the 10.1-mile walk, honouring the figurehead of the McNeill family.
Billy's grandchildren, Gerrard and James, have already signed up and are hoping to get more of their family and friends involved. Their Gran, Billy's wife, Liz McNeill, will also be there to cheer them on but it is the youngsters of the family who will be taking on the challenge in May.
Speaking ahead of the event, Gerrard said: "It's an honour for our family to be involved in anything to do with our Granddad. Having the statues in both locations is an absolute privilege and obviously we are immensely proud of Granddad's achievements and how his legacy has been carried on through the work of both of these fantastic charities."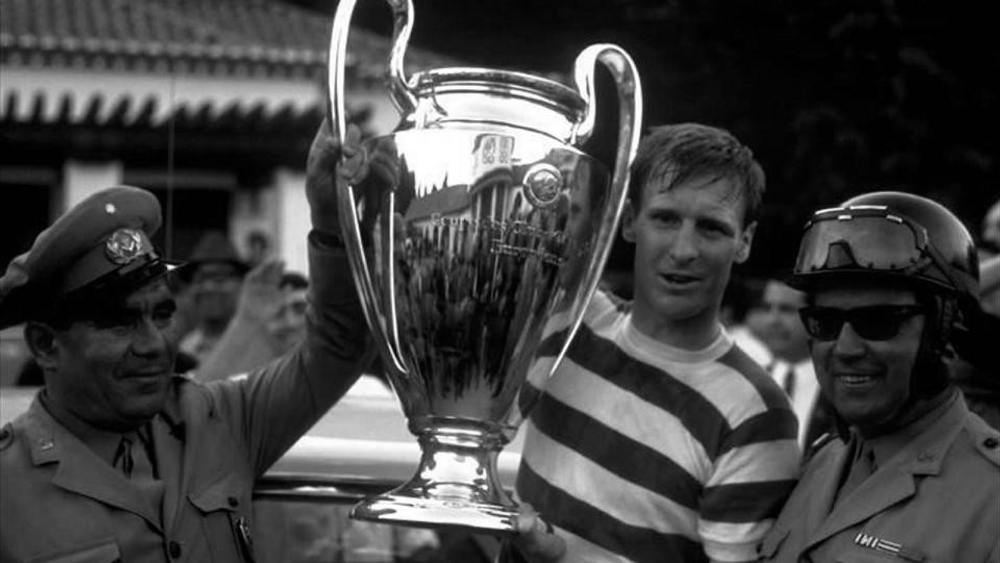 Gerrard shares the competitive nature that his Granddad was famous for and his eagerness to ensure that he is at the front of the pack shines through. He continued, saying: "I am hoping to run some of the way so I have started some light training, along with a few 5ks and my regular game of fives. As long as I am ahead of my brother on the walk – as well as the fundraising – I will be happy with that."
Registration for the event is now open and the cost to enter is £20 for those aged 16 and over, or £15 for those aged 10-15. You can register to take part HERE. Please ensure you read the Terms and Conditions before completing the process.
The minimum age to participate is 10 (as of the event date) and participants aged 10-15 must have written consent to participate and be accompanied by a parent/legal guardian/responsible adult, who must also take part in the event.
Following registration, all we ask is that you raise a minimum in sponsorship (£135 for those aged 16 and over and £67 for those aged 10-15).
Participants will receive an 'In the Footsteps of Cesar' t-shirt and snacks/refreshments will be provided during the event.
Proceeds raised from the event will be shared equally between Celtic FC Foundation and the Billy McNeill Commemoration Charity.
Thank you for your wonderful support.