Celtic FC Foundation has today announced that it has made a £50,000 donation to My Name'5 Doddie Foundation, to support its work and research aimed at tackling Motor Neurone Disease (MND).
Back in May 2020, the Foundation had planned to host a charity legends match at Celtic Park with proceeds split between the two organisations. Sadly, due to the COVID-19 outbreak, the decision was taken to postpone the match indefinitely.
In November 2022, Doddie Weir sadly passed away at the age of 52, six years after he was first diagnosed with MND. His legacy continues in the form of My Name'5 Doddie Foundation, a charity he launched in 2017 which aims to aid research into the causes of MND, investigate potential cures and to support individuals suffering from MND.
MND is an illness that the Celtic family are sadly very familiar with, having witnessed our Greatest Ever Player, Jimmy Johnstone, battle the condition with incredibly bravery and courage up until his untimely passing in 2006.
Therefore, it is fitting that the Foundation today makes this contribution, honouring the legacy of Doddie Weir and Jimmy Johnstone, and making a positive difference to the lives of so many through the work of My Name'5 Doddie Foundation.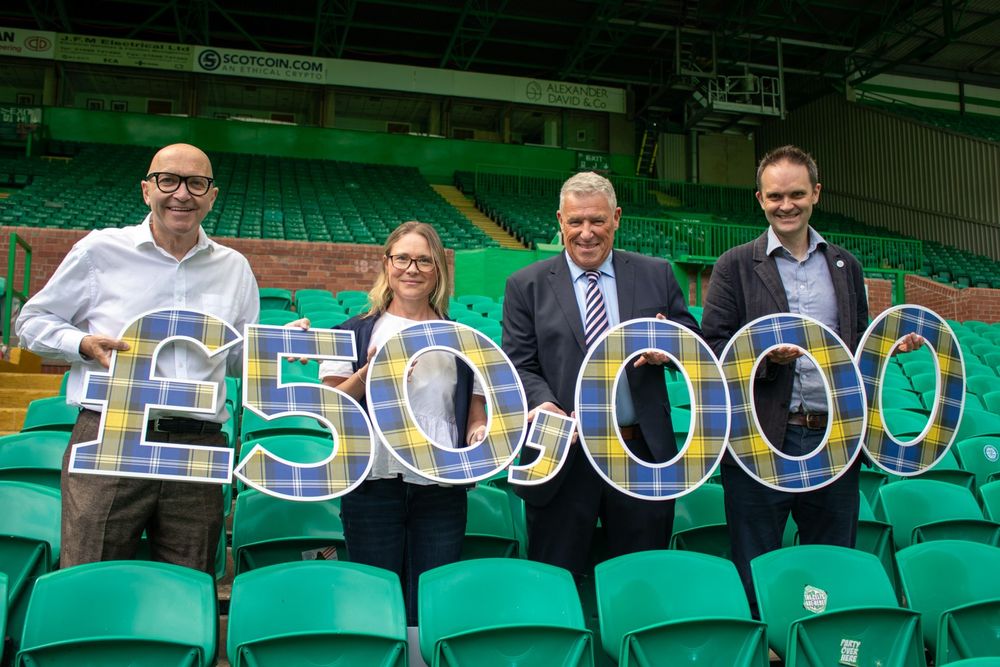 Tony Hamilton, Chief Executive of Celtic FC Foundation, said: "The sad passing of Doddie Weir was a massive loss, not only to his family and friends, but to the countless people who looked to him as a tower of strength and inspiration in the fight against such a cruel disease.
"That enormous presence Doddie had was one of the reasons we decided to partner with his Foundation. Unfortunately, it was only a couple of months before the pandemic came, and since then everything has changed.
"Our priorities now are back to our core values of alleviating poverty for those most in need within our communities.
"However, in making this donation, we feel that we are continuing that relationship and allowing those left at My Name'5 Doddie Foundation to make strides in essential research to help those who currently live with MND, and those who will be diagnosed in future, and we are confident that it will be put to good use in Doddie's name."
Jill Douglas, CEO of My Name'5 Doddie Foundation, said: "We very much appreciate the generous donation by Celtic FC Foundation and this money will be used to invest in vital MND research, so that one day, we can live in a world free of Motor Neurone Disease.
"Both organisations are acutely aware of the devastating impact of MND, and the effect that it has on people living with the disease, their families, friends, and wider communities.
"MND is not incurable, it's just underfunded, and donations like this give hope to the MND community."