This week, Celtic FC Foundation alongside Islamic Relief UK distributed 500 essential food packs to vulnerable people including the homeless, asylum seekers, refugees, and women who have suffered domestic abuse.
Volunteers from both organisations spent three days packing and distributing the food packs to nine charities and five schools across Greater Glasgow.
Each of the individual food packs contained 19 items including, rice, pasta, vegetables and toiletries such as shower gel and toothpaste.
The winter food drive was made possible thanks to a donation of £13,750 from Islamic Relief UK. Established in Birmingham in 1984, Islamic Relief UK is a faith-inspired humanitarian aid and development agency working to save and transform the lives of some of the world's most vulnerable people.
With poverty levels in the UK increasing, the charity has worked to distribute food packages to partners across the country.
Tony Hamilton, Celtic FC Foundation Chief Executive, said: "Islamic Relief UK are a great partner for us to have and working together with them means we can better serve those in our communities who need assistance.
"We're very grateful to them and to our partners at the Foodbank and the volunteers who have given up their own time to pack bags and distribute food.
"A special mention also to Glasgow North-East Foodbank, Intelligent Car Leasing, Cadbury and Aldi at the Forge Retail Park."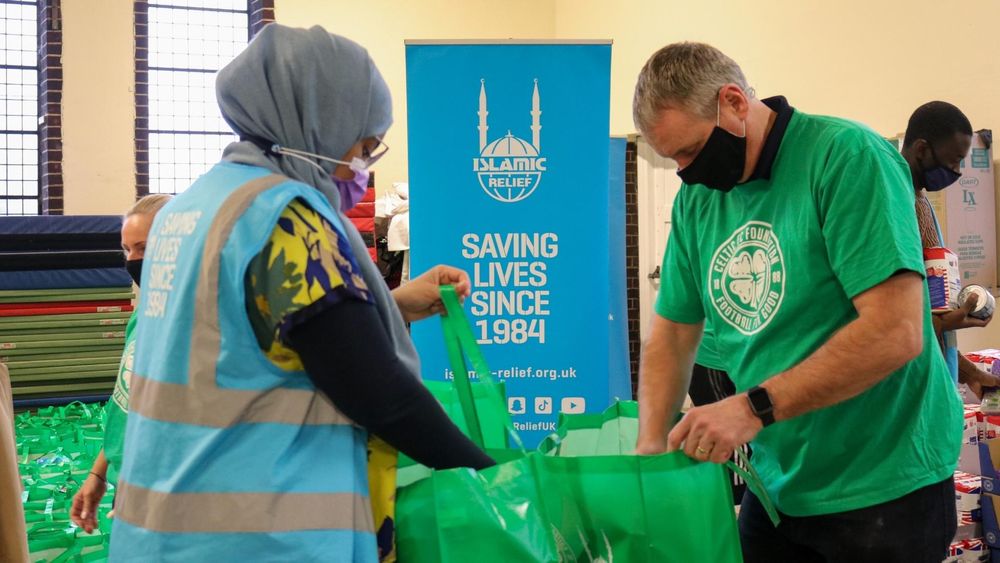 Nadeem Baqir, Regional Community Fundraising Manager, Islamic Relief UK said: "We are proud to be working side by side with Celtic FC Foundation to reach out to some of the most vulnerable people in Scotland. The spirit of Celtic FC, historically from the beginning, has been about helping people in need and strengthening the community.
"The pandemic has devastated families' lives, people have lost their jobs and many are resorting to Foodbanks. The cost of living is also having a heavy toll on people as they struggle to pay for just the essentials such as food and warmth.
"This winter, the work of Celtic FC Foundation will make a huge difference to many families and we thank them for their amazing efforts to help those in need."
For further details on the Football for Good Fund or any other Celtic FC Foundation activities, please email [email protected] and we will respond to you as soon as we possibly can.