Celtic FC Foundation are delighted to announce the inaugural sponsor of our industry-acclaimed Lions' View Sensory Room at Celtic Park – Balhousie Care Group, led by Founder and Chairman Tony Banks.
The sponsorship will run for two years and will cover the management and running costs associated with operating the facility at every home game. This will allow us to continue to offer this incredible match day experience free of charge, to all participants.
The Lions' View is a pitch-facing facility which opened in April 2019 and it is located in the stadium's Family Stand (Lisbon Lions). The room is specially designed to provide a full match day experience for groups of children, young people and adults with sensory needs (including Autistic Spectrum Disorder) as well as groups with complex physical and learning difficulties, in a safe and secure environment.
The Lions' View has the capacity to host 14 people plus twoCeltic FC Foundation staff, to support participants. As we have welcomed supporters back to Celtic Park, we were absolutely delighted to re-open the Lions' View on Saturday, August 21 v St Mirren, and our guests were thrilled to take in the 6-0 victory.
Operating at full capacity, approximately 200 children, young people and adults will benefit from the match day experience per season. The facility can also be used for midweek project sessions, meaning the total number of potential annual beneficiaries will increase substantially.
On the sponsorship arrangement, Tony Banks said: "As a lifelong Celtic supporter and founder of one of Scotland's leading private care providers, sponsoring the Lions' View was the simplest of decisions for me.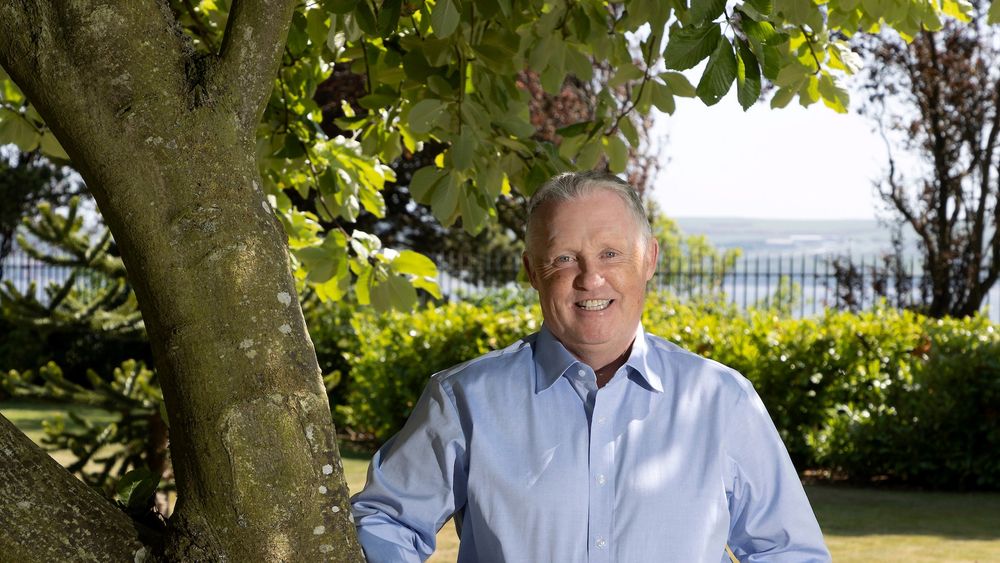 "It just makes sense that Balhousie Care Group is supporting this space. We're all about providing quality, innovative care across our 26 care homes and that ranges from elderly care to specialist care for younger adults.
"The Lions' View provides a safe, interactive space and that's vital for these young Celtic supporters.
"I look forward to seeing the Lions' View develop into a gathering space for other groups as well, such as people living with dementia or Down's Syndrome. Community initiatives such as this are integral to what Balhousie Care Group does. We don't just provide care, we work closely with each local community we're part of and we are extremely proud to be supporting the Lions' View and Celtic FC Foundation."
Shaun Rosling, Senior Support Worker at Balhousie's Adult Specialist Care Unit (ASC), added: "It's brilliant to be part of this and show our support for such a valuable initiative.Seeing the facility first-hand was tremendous; this is a well thought out space – interactive but also calming.
"ASC is the specialist care arm of Balhousie Care Group. Our job is to provide specialist support and encourage independence among adults with perceived challenging behaviour. Many of them have shared the same sensory challenges as the guests using the Lions' View.
"At Balhousie Care Group and ASC, we really pride ourselveson our community partnership and supporting and sponsoring the Lions' View is a natural extension of that."
Celtic FC Foundation Chief Executive, Tony Hamilton said:"Firstly, we'd like to extend a sincere thank you to Tony Banks and Balhousie Care Group for sponsoring the Lions' View. This support will allow us to continue to make a real difference for a significant number of our supporters with sensory needs, as well as groups with complex physical and learning difficulties.
"It's also important to recognise the part the Club's supporters played in making this facility a reality through the Lions Legacy fundraising initiative and the fact that one supporter's company is now behind the sponsorship, is a perfect example of what can be achieved when we work together."
There is currently a waiting list for The Lions' View Sensory Room on a match day. Those who would like to learn more about the facility or register their interest in attending, should contact [email protected]