Celtic FC first-team star Anthony Ralston paid a special visit to Celtic FC Foundation's Community Games project, helping to distribute 100 Eid gifts to the young participants, as part of a joint initiative between the Foundation and Islamic Relief UK.
Both organisations have a close relationship, having worked together to pack and deliver essential food packs over the past three years, and this particular scheme aims to support families in poverty, over the Muslim holiday of Eid.
Hundreds of young people have been supported by the Foundation's Community Games projects since its inception in 2012. Taking place during the Easter, Summer and October school breaks each year, young people from the surrounding areas enjoy healthy meals every day, along with a host of fun and educational activities.
Once again, the most recent Community Games was expanded to include young people from the Foundation's ECA Ukrainian Project – which was introduced in 2022– and offers support for mental health, physical wellbeing and social integration, all delivered within Celtic Park.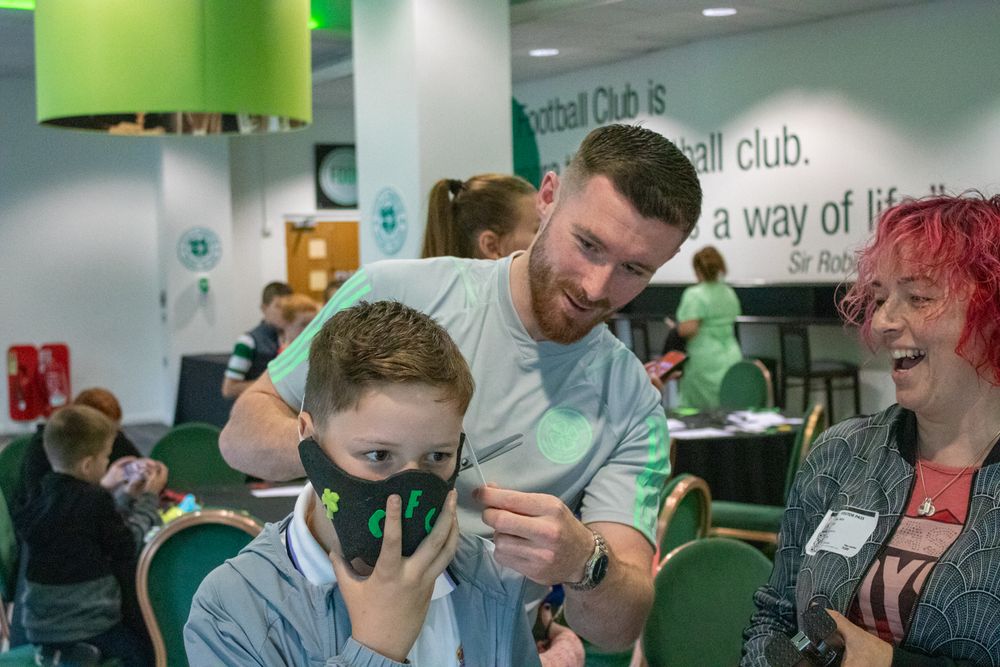 Head of Outcomes at Celtic FC Foundation, Donna-Marie Henry said: "Everyone at the Foundation is incredibly grateful to Islamic Relief UK for funding this initiative.
"They are a valued partner of ours, who share our ethos and we are very happy to be working with them once again.
"Many families across the UK are currently facing incredible hardship, and partnerships like this allow us to make a real difference in our communities and continue to strive to alleviate poverty.
"Our Community Games project delivers a range of fun activities in a safe and positive environment, but most importantly, it ensures children within our communities have access to healthy meals while school is closed.
"Thanks to everyone who supports Celtic FC Foundation regularly and to Anthony for turning up and lending a hand."
Celtic first-team star Anthony Ralston said: "Charity is a massive part of our club's identity, and the work of the Foundation makes a difference to so many.
"I'm delighted to help support our local community, Islamic Relief UK, and the Foundation, in any way I can."
Anyone who would like more information on Celtic FC Foundation projects, please contact [email protected]